How has COVID-19 shaped today's economic and employment landscape?
How well are businesses adjusting to change in the current climate and the new government policies?
What salaries/rates are competitive and how have they been affected?
Find out by downloading the report below.
(Simply fill in the form below to access your copy).​​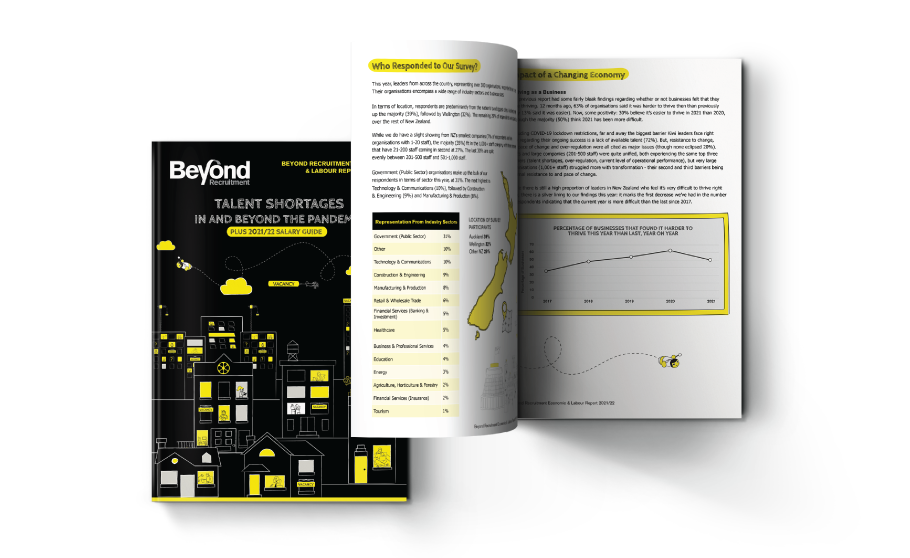 Talent Shortages In and Beyond the Pandemic
​
​
What's Inside:
The current and future impact of COVID-19 on employment and business activity.

The biggest barriers and threats that employers face when recruiting new talent and what they are doing to address them.

Key trends shaping the future of the labour market.

A comprehensive analysis of salaries in New Zealand across our 10 specialist sectors.

An in-depth economic analysis from Economist Shamubeel Eaqub.