​As we near the end of Q1 2023, we have witnessed some extreme shifts in the recruitment market. Having gone from a job drought in March 2020, to an extreme candidate shortage in 2022 continuing into 2023.
With this change in market conditions, we have seen Candidates, Contractors and Clients look at various ways they can plug the skills gap, find balance in life and maximise their earning potential.
Plugging the Skills Gaps
One of the key strategies that has arisen has been clients hoping to fill the skill gaps by looking to bring on Contractors, which is a highly credible way of reducing your risk, bringing capability into the business unit whilst buying time until, either the market changes or a more permanent resource is secured.
Whilst this in principle sounds like a strong strategy, we have seen some recurring misconceptions that need to be addressed. Clients that are not accustomed to using contract resources seem to be looking to secure the skillset at the same budget as a permanent individual would have cost.
Unfortunately, this isn't the case.
The Demand for Contractors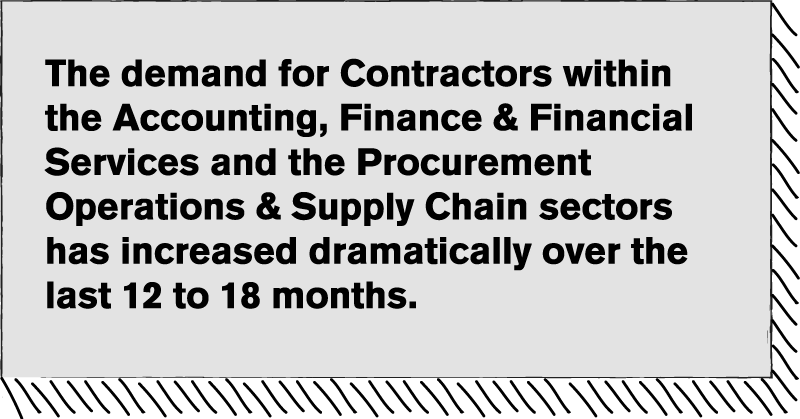 ​
Clients have been forced to look at hourly rate resources as the typical working holiday visas and returning Kiwis have failed to materialise. A number of employers have been looking to minimise their costs using fixed-term assignments with a pro-rata salary. This is not a bad strategy in a talent-rich market but we are in 2023, one of the most talent-short markets we have seen, at least in my lifetime.
This strategy unfortunately fails to attract quality Contractors. They understand the reason behind the fixed-term proposal but in this market where there are so many hourly rate contract opportunities out there, many employers are having to make a number of sacrifices in talent, availability and suitability for positions by using this strategy.
Skilled Contractors make a career out of Contracting. Some like the variety, some like the freedom, and some like the opportunity to run their own business. Contracting is a business. Contractors can be GST registered, make tax returns, and must provide insurance (Beyond Recruitment does provide that on behalf of Contractors). In fact, there are several expenses and costs Contractors take on board to provide their services that you must factor in.
Factoring the Costs
What this means is that when you are looking to secure the services of a Contractor, you must consider and factor these costs into their rate. Merely dividing the salary into an hourly rate doesn't work. You are securing a professional individual for a specific task or purpose. You are not offering a long-term commitment. The contract may be extended, but the Contractor is only guaranteed the length of each contract.
Other things to consider are; who is payrolling the Contractor, and how will this be financed? How do you secure the services of a contractor, through your network, direct advertising, or via an Agency? What is the cost of securing a short-term resource with no guarantee of ongoing work? Contractors do not accrue annual leave, sick pay, KiwiSaver, bereavement leave, birthdays off, etc.
When you factor all these into account, you can now begin to see the additional costs that need to be factored into the budget to secure a reliable, skilled and effective Contractor.
Contractors: A Business Essential
Contractors are an essential part of the employment market, but we need to start to manage them as our business partners, as a skilled specialist that is solving problems and who will depart when the assignment has been completed, with little fuss, allowing you to get on with your business.
If you would like to learn more about contracting opportunities or employing contractors for your business project, your next step should be to contact the specialist team at Beyond Recruitment today.
​