At Beyond Recruitment we take Health & Safety seriously. Our top priority is to work with our clients to foster a safe and healthy environment for our Temporary Workers and Contractors.
For information on Health & Safety and employment news & updates visit: https://www.employment.govt.nz/
For the latest updates and advice on COVID-19 visit: https://www.health.govt.nz/covid-19-novel-coronavirus
Access Beyond Recruitment's COVID-19 tips here
Download our Health & Safety guide below to see how we can best work together.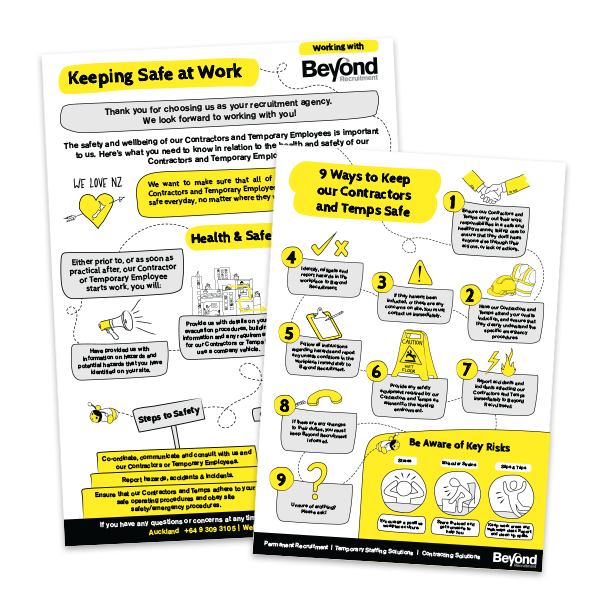 ​