We wish to draw your attention to a matter of utmost significance concerning Beyond Recruitment and the impersonation of our brand on social media platforms.
It has come to our attention that certain individuals are impersonating us on social media, particularly on platforms like Facebook and WhatsApp. They are reaching out to individuals and falsely claiming to offer job opportunities on behalf of Beyond Recruitment. They have even gone as far as using our branding to appear more legitimate. We want to assure you that this activity is in no way associated with us.
We take this opportunity to remind you of our official communication channels and the methods by which we interact with our valued candidates and clients:
Official Communication Channels: Beyond Recruitment will NEVER contact you through social media or WhatsApp. We will exclusively contact you via email or telephone using our official contact information, i.e., @beyond.co.nz.

Exercise Caution: If you receive a message or contact on social media platforms from someone claiming to represent Beyond Recruitment, we strongly urge you to be cautious. Do not share any personal or confidential information with them.

Report Suspicious Profiles: If you encounter any profiles or individuals impersonating Beyond Recruitment on social media, please report them immediately to the platform administrators. This will assist in minimising the risk for others and will aid in the removal of these fraudulent accounts.

Report to Us: We kindly request that you also inform us if you come across any suspicious activity. You can report this to us through our official website or by contacting our support team directly in the form below.
We wish to reassure you that we are actively collaborating with social media platforms to mitigate the risks associated with such impersonation. Despite our efforts, we have observed an increase in such activity in recent weeks, and we remain committed to taking every possible action to prevent this from occurring.
The security and trust of our candidates and clients are of the utmost importance to us. Beyond Recruitment remains dedicated to ensuring that you have a secure and trustworthy experience when interacting with us.
We appreciate your understanding and cooperation in this matter. If you have any concerns or questions, please do not hesitate to reach out to us.
We value your continued trust in Beyond Recruitment.
Ngā mihi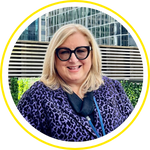 ​Liza Viz
Chief Executive l liza.viz@beyond.co.nz