Business leaders around the world were presented with brand new challenges because of the global pandemic, and one of those challenges was in their leadership style. While the pandemic offered lessons to us all, leaders have had to shift their thinking and change the way that they relate to their peers and their employees. Diversity and inclusion in leadership have been high on the agenda for many boards, CEOs and business leaders, and although work has evolved to be more virtual, our empathy doesn't have to be.
In our recent webinar, leadership coach, business commentator and author Dr Harold Hillman shared his insights regarding the realities of the pandemic for business leaders, and what lessons have been learned about the importance of real, tangible empathy because of this unique event in our history.
Below is a summary of the key takeaways from the session to help you begin to understand how you can bring empathy into your leadership style and what tools you could use to expand your range as a leader.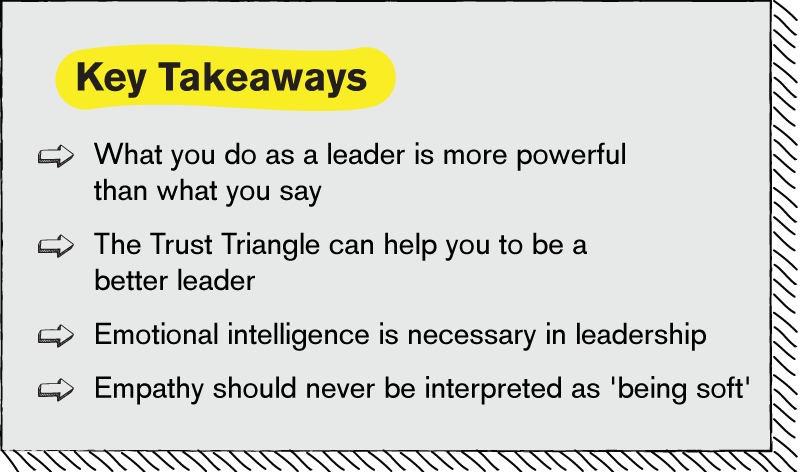 How a Global Pandemic Brought Empathy Alive for Leaders
As Harold explained, all of us started the pandemic in the same place: uncertain about how to navigate the challenges and what the future would bring. For leaders, however, adapting to the unprecedented changes around them was an immediate necessity. One of the changes we saw as a result was the transition from physical to virtual interactions – a necessary shift for businesses to continue operating productively, but one that could never replace the value of in-person human exchanges.
Harold dove deeper into the topic of empathy, a topic that has been dear to his heart for most of his career. He explained that as leaders, being aware of your Leadership Shadow was important because people pay more attention to what you are doing and make inferences about your values based on your leadership behaviour.
During the pandemic, employees in companies the world over have been watching their leaders to see how they would handle the situation, and those leaders who were not aware of themselves were derailed. According to Harold, the two biggest derailers for leaders are perceived hypocrisy and duplicity, and what leaders do is much more powerful than what they say!


The Trust Triangle
Harold discussed his experience with Dr Francis Fry, who was a business school professor at Harvard. From this came a discussion surrounding the Trust Triangle of Human Connection. Much like Aristotle, the three facets that stood out most to them (and that form the three points of the triangle) were authenticity, logic and empathy.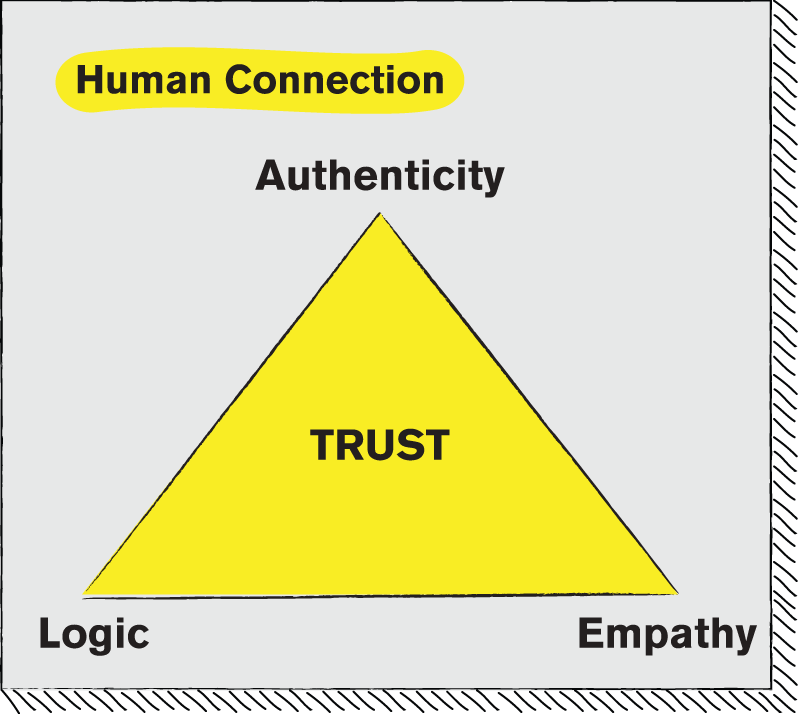 Authenticity
When leaders give people a genuine experience of who they are and remain consistent with that experience, people have a sense that they are transparent. Being an authentic leader enables people to open up.
Logic
In addition to being a genuine person as a leader, it helps to have a narrative and talked through how logic can help people to be on the same page no matter their ranking in a business hierarchy. A compelling narrative must walk hand in hand with offering a genuine experience.
Empathy
This is the third component of the Trust Triangle, which was brought to the forefront over the course of the pandemic.
The Impact of Empathy Within a Workplace
As the author of two books on empathy in the workplace, Harold knows better than anyone that humans have a natural need to fit in. However, it's also true that if the social order doesn't value inclusion in a business, people will fit in so well that they turn off their own voice and cease to make a difference.
As leaders, it's important to create an inclusive environment where people feel appreciated and heard. There is a human side to leadership, which is the premise of the authored book 'Em-Pa-Thy', which Harold launched in 2021.
Harold discussed his experience with the management paradigm, and that during his career, he has sensed a shift towards leading instead of managing. Emotional intelligence is necessary now more than ever, and given we have all been equally vulnerable throughout the pandemic, empathy should sit at the core of leadership.

IQ and success are our hardware whereas emotional intelligence (EQ) and empathy are our software, and without the two running harmoniously, leaders would stumble.
In a time before EQ, leaders only ever focused on what helped them succeed, believing that it was important to deliver their goals no matter how they get there. Now, leaders must consider the 'how', too. With empathy at the core of a business, leaders would be more self-aware and thus able to self-manage their empathy.
Lessons Learned Through a Global Pandemic
The pandemic has encouraged businesses to learn how their people thrive – they need to feel as if they belong and that their contributions matter. Leaders should want to elevate the people around them, and by taking the time to let those around them know when they are doing something right, leaders can help to boost the self-esteem of their team members and give them the support they need to truly thrive.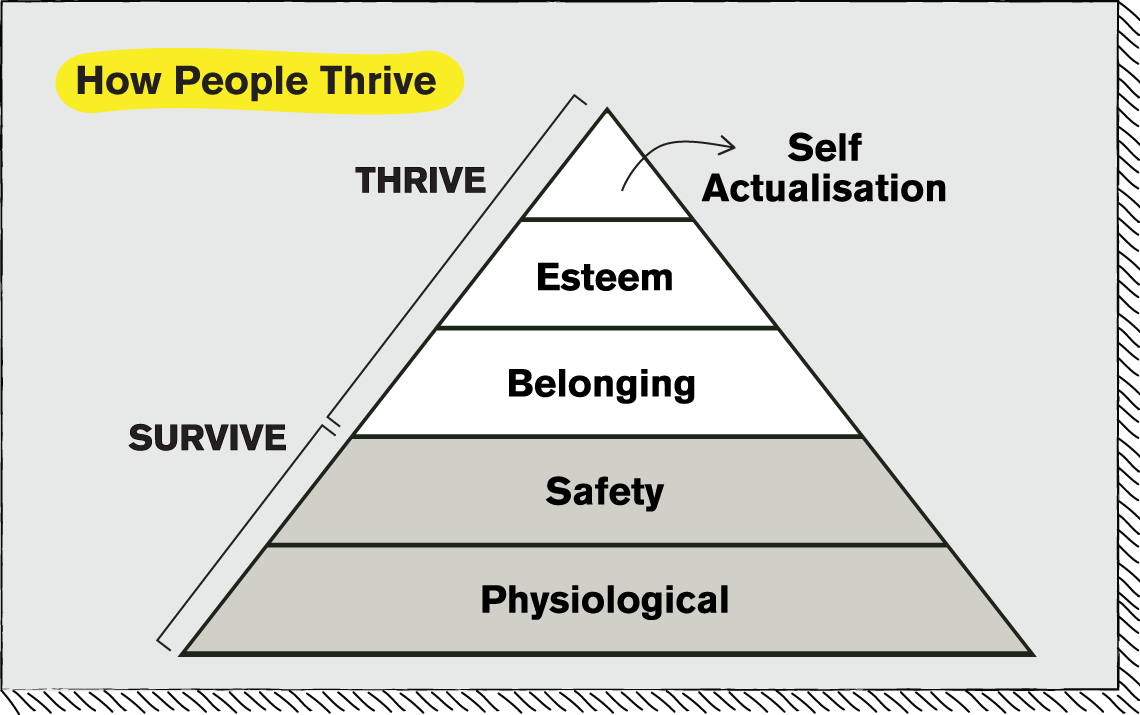 At the end of the day, displaying empathy should never be interpreted as being 'soft'. The idea is to ensure that a business can deliver what it needs to while still maintaining understanding and empathy. The 'what' and 'how' must work in sync for success, and leaders must be self-aware to push themselves from their comfort zones to a zone of growth.
Find Out More
This is just a glimpse of what Dr Harold Hillman covered in the webinar – we encourage you to click below and view the recording and presentation slides to get a full picture of his insights on this vital topic.

​

If you would like to discuss any of these points or find out how we can support you and your business, please don't hesitate to reach out.