​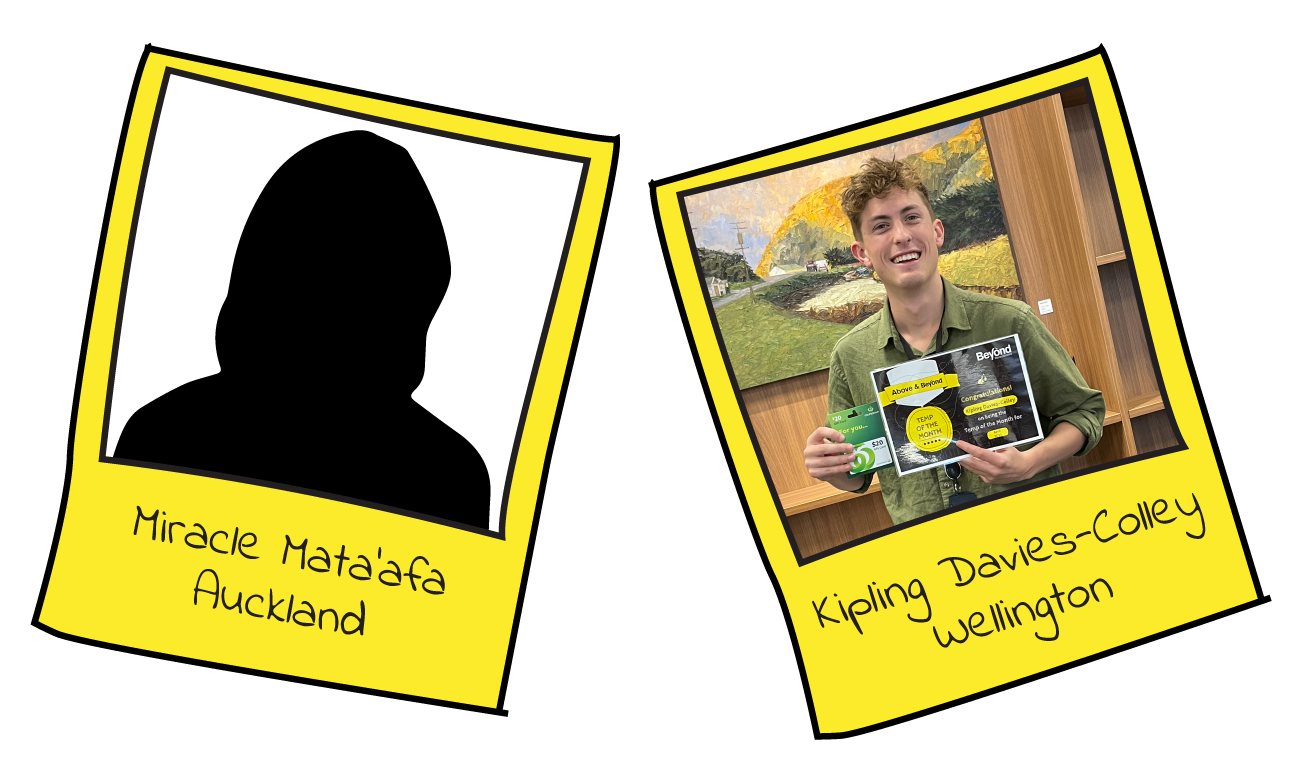 AUCKLAND – Miracle Mata'afa
Miracle has been named Temp of the Month for April due to her exceptional performance since joining our client. Her quick learning ability and seamless integration into the team have been greatly appreciated, and everyone has enjoyed having Miracle around. Her mastery of the processes and systems has been truly remarkable. Well done, Miracle!
WELLINGTON – Kipling Davies-Colley
Kipling has been a proactive and amazing problem solver from the get-go. He is currently excelling in our business support officer role, supporting our wider team to deliver with fast turnaround times. In addition, he has taken on responsibilities in our communications and online channels space by developing and leading the implementation of our social media plan and stepping in to help out with anything and everything. Kipling is definitely deserving of Temp of the Month!