​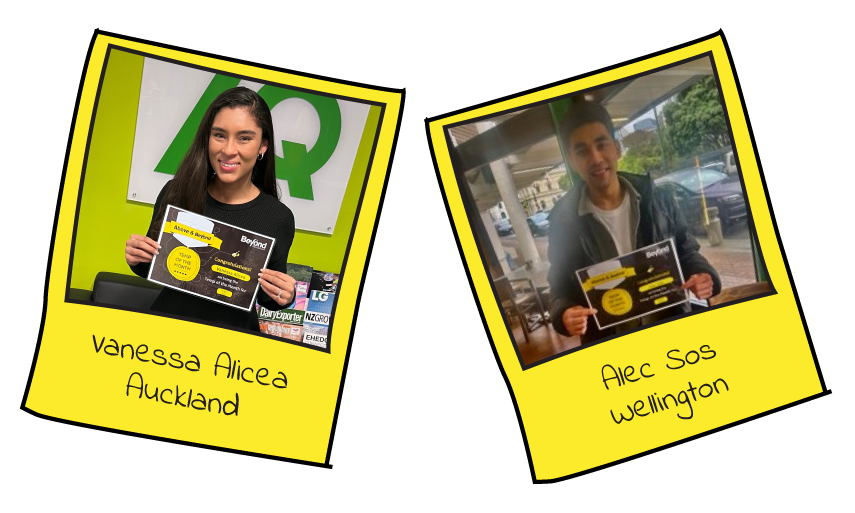 Auckland – Vanessa Alicea
Vanessa is reliable, hardworking, puts in the extra hours when required and makes Beyond Recruitment proud. Vanessa, thank you for all your hard work, it is very much appreciated! We love having you on the team, keep up the fantastic work!
​
Wellington – Alec Sos
Well done to Alec for getting recognised this month! He has completed a few assignments through Beyond, with his recent one being at Accuro Health Insurance. Alec has only been there a short time and he has already received amazing feedback on his mahi and was approved to be extended in his assignment. He has settled into the office well and gets on with the wider team. Keep up all the hard work, Alec!
​