​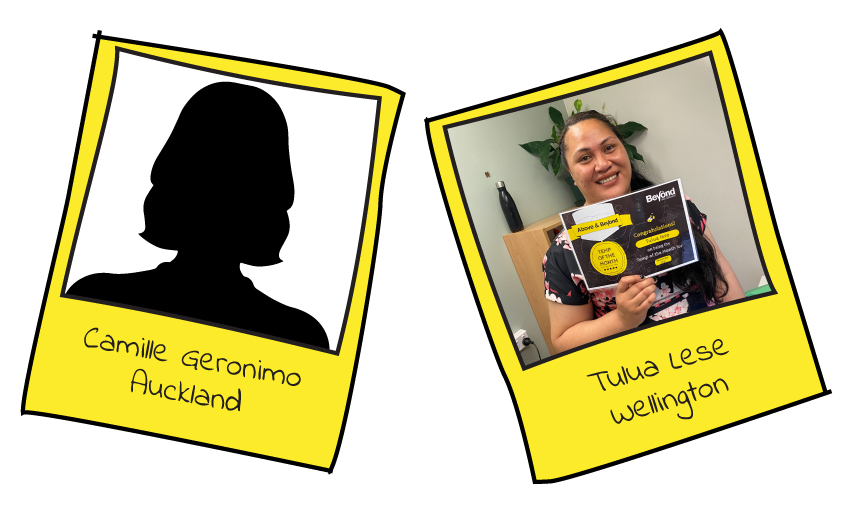 AUCKLAND – Camille Geronimo
Camille has been a loyal temp at Beyond Recruitment for almost 2 years. She is hardworking and extremely dedicated to her assignment. During the past few months, she has shown reliance and tenacity and has emerged as a role model for all the Beyond Recruitment temps. She always goes the extra mile with a smile on her face. We thank Camille for her commitment, well done!
​
WELLINGTON – Tulua Lese
Tulua has been a godsend since starting her assignment; she has made work-life much easier by taking on some of the workload. She has picked up the work quickly and doesn't hesitate to contribute her ideas where it was widely accepted as a 'breath of fresh air'. Her passion for doing the work is awesome to see. She has a willingness to learn and is never too shy to ask if she is unclear of anything. Tulua lights up every room that she enters and has made many new work friends along the way. Well done, Tulua!
​