​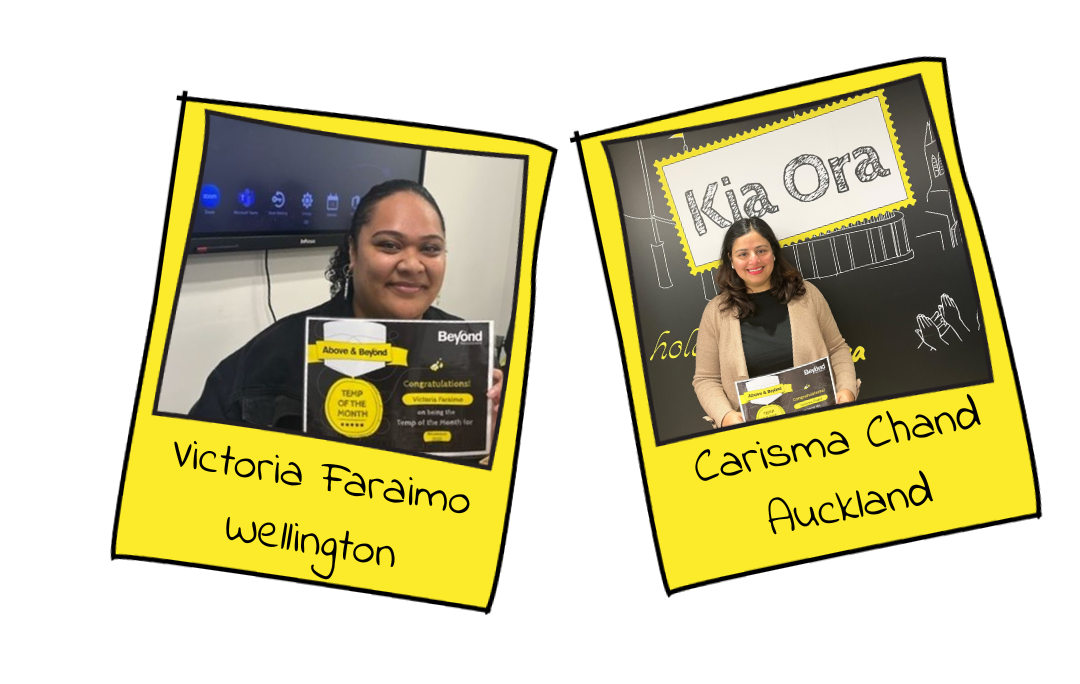 Wellington – Victoria Faraimo
Victoria hit the ground running in her new role and has made a great contribution. With a welcoming smile and lovely nature, she is loved and appreciated by her colleagues and customers. Well done on your Temp of the Month award for November!
Auckland – Carisma Chand
Carisma shines as our Temp of the Month nominee, displaying unwavering loyalty, a strong work ethic, and boundless enthusiasm for her role. Join us in congratulating her on this well-deserved recognition for Temp of the Month November! Well done Carisma!