​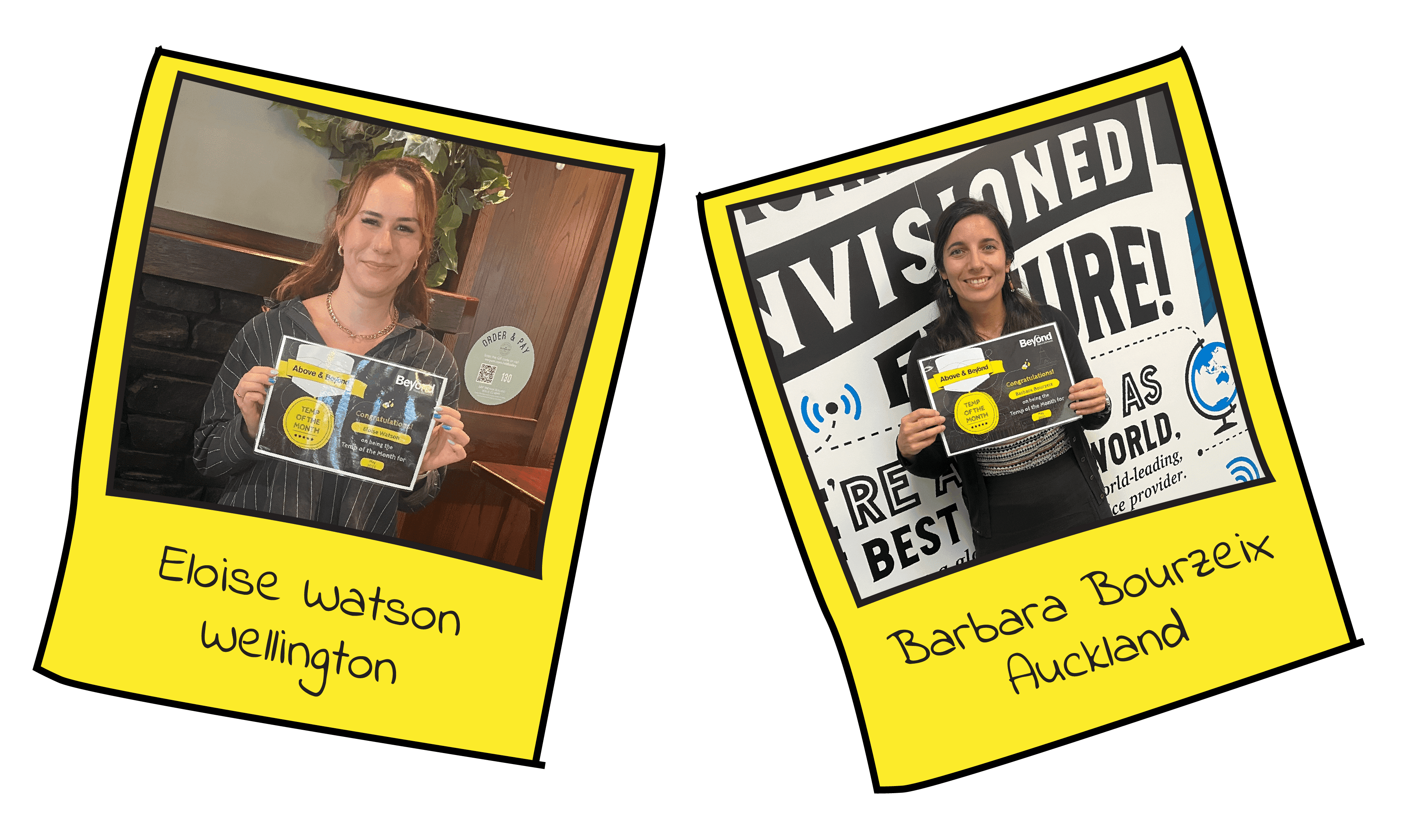 Wellington - Eloise Watson
Eloise joined MBIE in March as an LMS Administrator, and since then, we have received outstanding feedback. The client and the immediate team have nothing but good things to say about her, as does the wider team. She has fitted in so well. Eloise has a great work ethic, is quick to learn, smart, proactive and a really caring, kind soul. She is just an all-rounder that was new to the LMS Space, keep up the great effort and well done!
Auckland - Barbara Bourzeix
Barbara is a worthy recipient of the Temp of the Month for May and she has fitted into the team extremely well. Barbara has done some amazing work and has received nothing but great feedback. She has picked everything up so fast and is always completing her work to a top standard. Congratulations, Barbara!
​