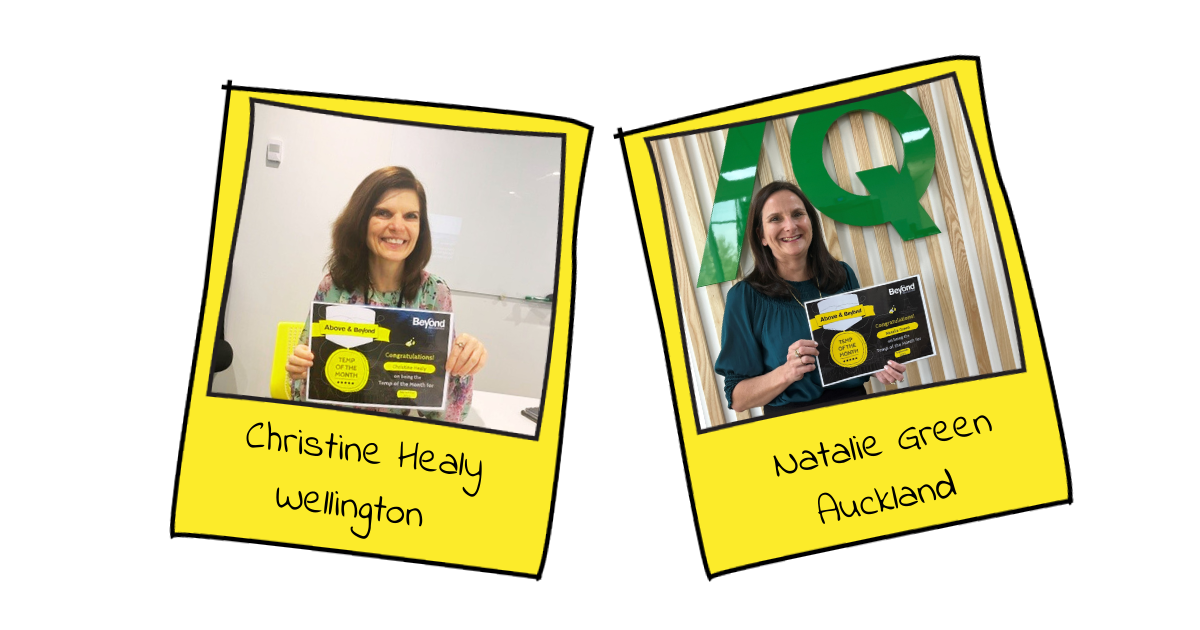 WELLINGTON – Christine Healy
Well done to our lovely Christine. She is a very busy Executive Assistant who has been supporting four Deputy Chief Executives since May 2023. Christine has a fantastic attitude and remains cool, calm, and collected while spinning several plates at one time. Great work, Christine, and thank you!
AUCKLAND – Natalie Green
We would like to congratulate Natalie on her nomination for Temp of the Month. We recognise not only her outstanding contributions but also her embodiment of the qualities that we value most in a team member. Natalie is proof that excellence knows no boundaries, and the impact will be felt far beyond her temporary assignment. Congratulations, Natalie, on this well-deserved recognition, and thank you for setting the standard for excellence in our workplace!