​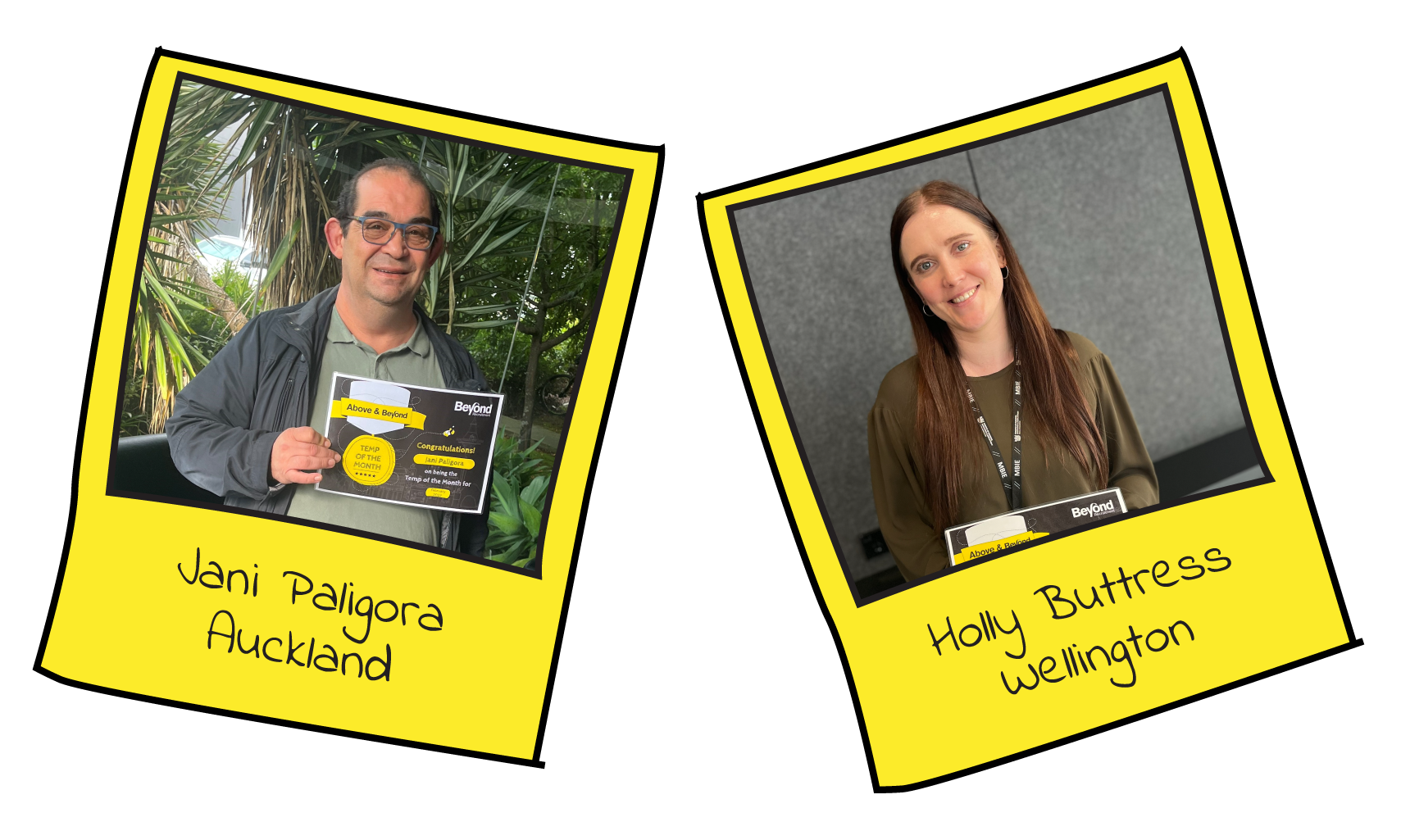 ​
AUCKLAND - Jani Paligora
Jani has been a valuable team member since joining the Beyond Recruitment family a few months ago. His commitment and dedication to his work have not gone unnoticed, and he has received excellent feedback from clients. It has been a pleasure working with Jani, and we look forward to seeing what he will achieve in the future. Congratulations on your Temp of the Month award, Jani!
WELLINGTON – Holly Buttress
A big thank you goes to Holly for truly caring about doing a good job that has really supported clients and staff members. When Holly first started, it was for a 2-week assignment that turned into several months. Due to her respected work ethic, excellent attitude, and ability to always deliver, she has been promoted within the organisation. Thank you, Holly, for being such an amazing Temp!