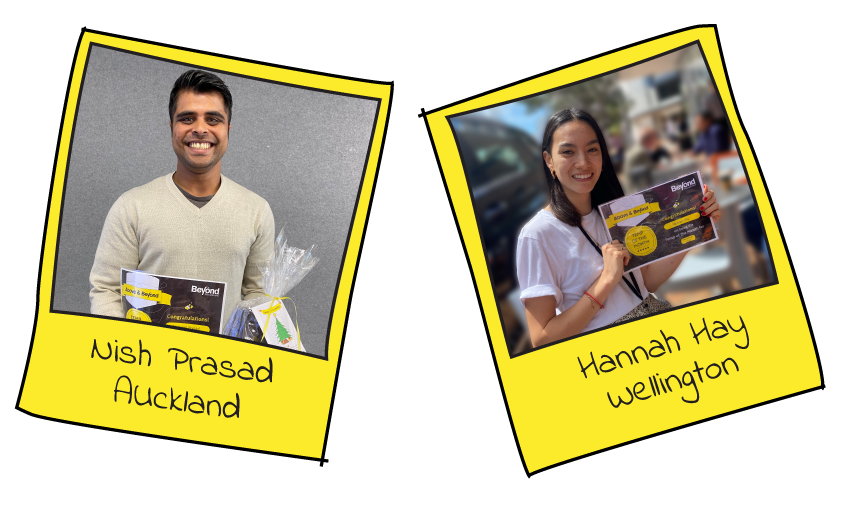 AUCKLAND – Nish Prasad
​
Nish has been with our client for a year now and is very much a solid part of the team. He is well known for his positive attitude and willingness to give anything a go and has been a very laid-back and loyal temp for Beyond Recruitment. The client has been very happy to have him on board and feedback is that he has been doing an amazing job. We love dealing with Nish as we know he will have a joke and a smile to brighten our day. Congratulations on this well-deserved award, Nish!​

​
WELLINGTON - Hannah Hay
We have been extremely fortunate to have Hannah helping us out for the past 11 months or so. Hannah is a fantastic temp: She is unfailingly positive, nothing is too much work for her. She is resilient, and she always goes the extra mile in helping us with our process improvement work, including making suggestions on how to improve our systems, and with training other staff. Hannah was with us through COVID-19 lockdown and has been a steady pair of hands in troubled times. Well done, Hannah!

​
​