​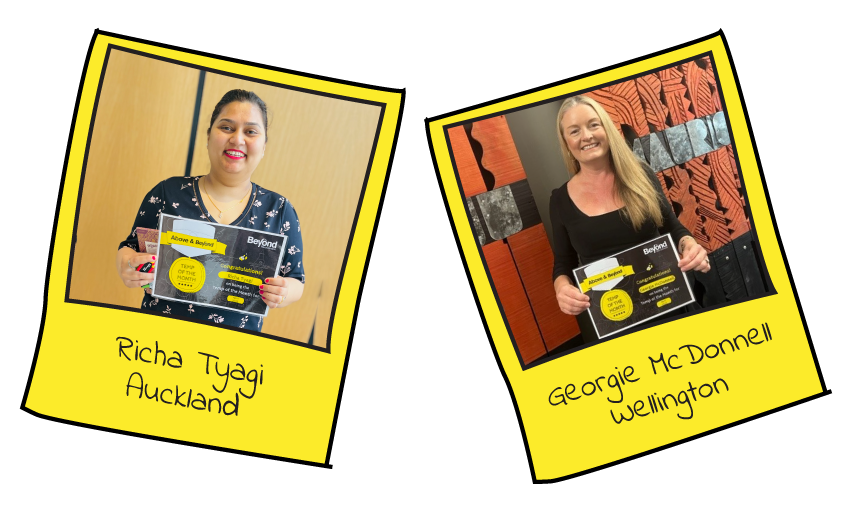 ​
Auckland – Richa Tyagi
Richa is always positive, friendly, and polite. Richa works in a customer service support role and provides exceptional customer service. Richa is reliable, hardworking and makes Beyond Recruitment proud. Congratulations, Richa, you are the standout temp of the month. Thank you for all your hard work, it is much appreciated!
Wellington – Georgie McDonnell
A couple of sentences doesn't do Georgie justice as she has managed the intricacies of not only the client's office, but all the intersections between family, social obligations, and work. Georgie is intuitive and proactive, and when she is not mastering the calendar, taming the inbox, and anticipating all the client needs, she's a sounding board and confidante. Quite simply, Georgie is a rock star and we are proud to see her being recognised for her outstanding work as the Beyond Recruitment Temp of the Month for April.