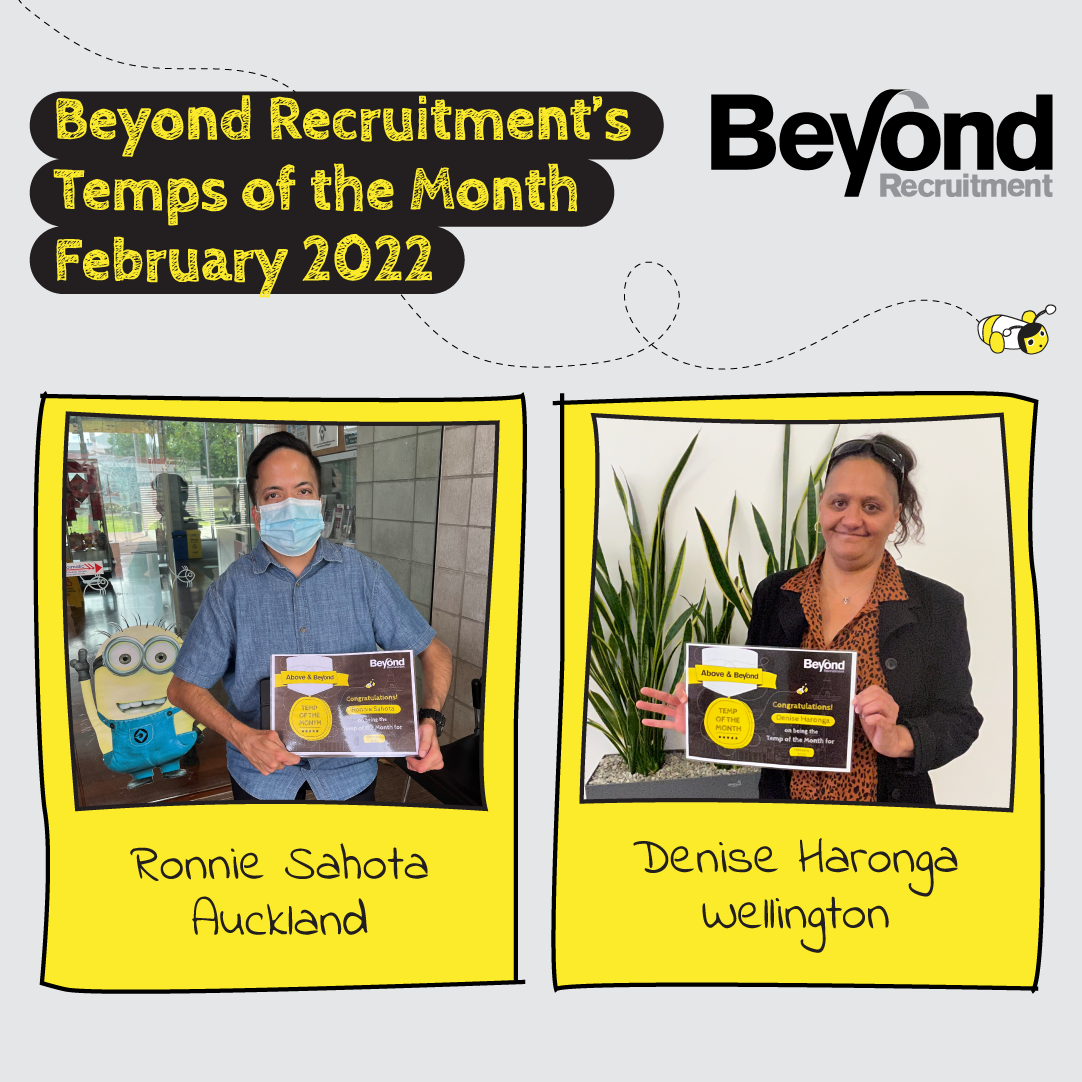 ​
AUCKLAND – Ronnie Sahota
​
Ronnie jumped into this assignment with so much positivity! Since he started his assignment he has not missed one day of work and has been by far one of the most reliable candidates. Ronnie is in a role that enables him to give back to the community and deliver excellent customer service. It has been a pleasure to see how his confidence has grown over the past few months. Congratulations, Ronnie!
​
​
​
​
WELLINGTON – Denise Haronga
​
Denise represents the exact professional traits I had requested from Beyond Recruitment: She is conscientious and precise when processing lots of data. Denise doesn't seem to mind repetitive work, but is perfectly happy taking on diverse assignments. She has a knack for technology (from simple things like making her work laptop connect to her tv at home to use as a monitor, to utilising unfamiliar software programmes.) She is hardworking and delivers at a fast pace. While, Denise is fairly quiet (as she is diligent in her work), she will ask questions when needed and will point out errors or why she believes things should be done differently. Congratulations, Denise, on your award!
​
​